Greeting & History
Chairman's Message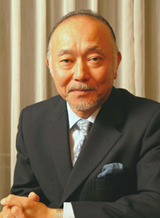 Chairman Prof. Takao Kashiwagi
Originally established as the Cogeneration Research Society of Japan at a time when the concept of cogeneration was still in its infancy in Japan, the Advanced Cogeneration and Energy Utilization Center JAPAN (ACEJ) celebrated its 30th anniversary in April 2015.
Since its inception, ACEJ has worked to promote the wider use of cogeneration and other advanced energy technologies, and thanks to the understanding of users, support of the government, advice of academics and other experts, and efforts of manufacturers and energy service providers as well as ACEJ's own activities, installed cogeneration capacity now exceeds 10 million kilowatts.
In the wake of the 2011 Tohoku earthquake and tsunami, cogeneration systems are attracting growing interest not only as means of saving energy and reducing carbon dioxide emissions, but also as distributed energy resources that can help prevent and mitigate disasters. Reflecting these rising expectations, in FY2015 the Japanese government announced a target of raising cogeneration capacity to 119 billion kilowatt-hour and the number of ENE-FARM residential fuel cell units installed to 5.3 million.
ACEJ is committed to working with the government, other organizations, and the public to achieve this challenging target, and towards this end we will be further stepping up our efforts to promote wider use of cogeneration through a range of activities, including information gathering, technological standardization, surveys and research, education and public awareness raising, and advocacy targeted at the government.
Takao Kashiwagi, Chairman
Advanced Cogeneration and Energy Utilization Center JAPAN

History
| | |
| --- | --- |
| May. 1984 | The Japan Combined Heat and Power Engineering Assembly holds its first meeting |
| Feb. 1985 | A general meeting is held for the establishment of the Cogeneration Research Society of Japan |
| Apr. 1985 | The Cogeneration Research Society of Japan is established, with its office at 3F Dai-ni Maruko Building, 13-8, Ginza 7-chome, Chuo-ku, Tokyo |
| Oct. 1987 | The Society's office relocates to 6F NKK Building, 2-18-2, Nishi-shinbashi, Minato-ku, Tokyo |
| Oct. 1997 | Renamed the Japan Cogeneration Center |
| Oct. 2007 | The Center relocates to 3F Kudan Horie Building, 3-14, Kudankita 4-chome, Chiyoda-ku, Tokyo |
| Apr. 2009 | The Center merges with the Center for Promotion of Natural Gas (CPNG) |
| Mar. 2011 | The Center relocates to 4F Urban Toranomon Building, 16-4, Toranomon 1-chome, Minato-ku, Tokyo |
| Sep. 2011 | Renamed the Advanced Cogeneration and Energy Utilization Center JAPAN |
| Apr. 2015 | The 30th anniversary of its establishment |